Dear shareholders,
Thank you for your support over the past fiscal year.
In the four years since our IPO, we have worked hard to grow our business in both Digital Magazines and Solutions. Our Digital Magazines business has focused on strengthening our mainstay Tabiiro publication. To this end, in December of last year, we added domestic and international travel and tourism online media companies Dugong (currently CrowdLab) as a subsidiary. In March of this year, we held a Tabiiro event attended by more than 1,400 guests. We also launched nationwide sales of our first-ever book in May.
As a result of these and other efforts, Tabiiro monthly readership surpassed 2.4 million users and has received high praise from our clients. We grew our number of partnerships to 19 local governments with whom we publish a separate Tabiiro volume and conduct advertising sales. This growth represented a more-than six-fold increase compared to the prior fiscal year and we plan to engage in other measures to strengthen our media and maximize advertising revenues in the future.
Our Solutions business recorded sales growth in both our mainstay EC Support Service and our website production services. We will continue to increase services contracting revenues as we develop new clients in collaboration with our corporate partners.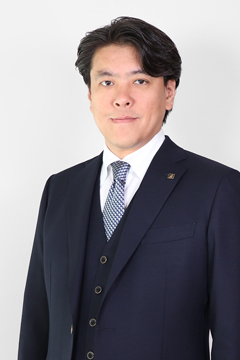 The year 2020 will mark the 20th since our founding and the fifth since becoming a publicly traded company. We will continue to strive for higher levels of growth as we work to meet your expectations.
Representative Director & President
Keiryo Iwamoto